With more than a 100% hike in the last week, the Ripple (XRP) supporters got a reason to cheer as finally, it's moving in a positive direction. Whereby the news is bringing smiles to the face, this price swelling is also giving life to the old 'XRP over SWIFT' debate. At least an independent think tank named Official Monetary and Financial Institutions Forum (OMFIF) has reasons to make us think the same.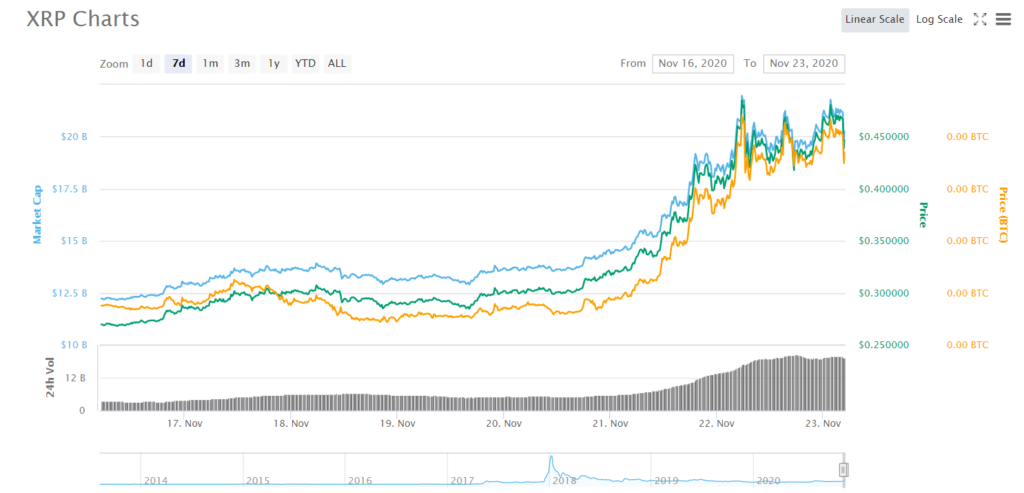 As per the report by the think tank, the XRP backed by the DLT technology can bring improvements in 6 key areas:
Security,
Speed,
Transparency,
Traceability,
Cost,
Risk Management.
What is DLT technology?
DLT stands for Distributed Ledger Technology. It is a consensus of replicated, shared and synced digital data geographically spread across multiple sites, countries, or institutions.
Findings of the Report
The report presents blockchain as the solution for multiple arenas in existence today. The report gives a positive outlook on blockchain technology and its usage in sectors like governance, financial practices, data accessibility, scalability woes, and much more.
As cited by the report
The centralised nature of legacy financial systems makes them vulnerable to single points of failure. For example, a single-point attack on an intermediary responsible for payments, clearing or settlement could suspend services to the entire system, leading to widespread outages among payments services. By creating a distributed network, a DLT-based system could eliminate these single points.
The report advocates the efficiency of DLT network-based tech like XRP over SWIFT. The SWIFT network is a bank-to-bank messaging service and is used by almost every major bank globally. The consolidation practices within the systems have already slapped higher costs. The payment costs have also become burdensome for banking channels when the nature of transactions is cross border. Additionally, risk exposures can not be overlooked at all.
Read the Full Report Here👉 OMFIF Report
The Way Ahead for DLT based XRP
Blockchain technology is already solving many streamlined challenges today. The Payment Costs and the risky nature is again relaying the wind in the positive direction for DLT tech over the long-time favorite SWIFT network. If this happens the replacement can be unprecedented in many ways.
The execution of an XRPL-based system holds the potential to minimize the vulnerability in the prevalent banking system and its single points of failure. The implementation of blockchain tech can be quite beneficial for countries like India with crippling public sector banking systems.
To know more about blockchain tech implementations Subscribe and Follow blocksutra on Facebook, Twitter, and Telegram.