The banking and Finance industry got immensely benefitted from technological development over the year. Everything is available at our fingertips as with the advent of mobile apps our mode of financial transactions has become cashless and paperless. There are many remarkable technologies that changed the course of the finance sector globally and blockchain technology is one of them.
Before we talk about the changes brought by blockchain in this article by Blocksutra, let's understand first,
What is blockchain?
Blockchain is a distributed ledger technology (DLT) that holds huge potential to change many industries for good and finance is one of them. It is an efficient and economical technology as it enables secure and transparent transactional record keeping.
Blockchain technology for finance
If we talk particularly about finance as an industry then the applications of blockchain are multidimensional in today's world. With the further evolution of technology, blockchain has enabled organizations to harness it in numerous ways.
Key Sectors in finance changing with blockchain
Let's look at a few major changes happening in the finance industry with blockchain here:
1. Banking and Lending: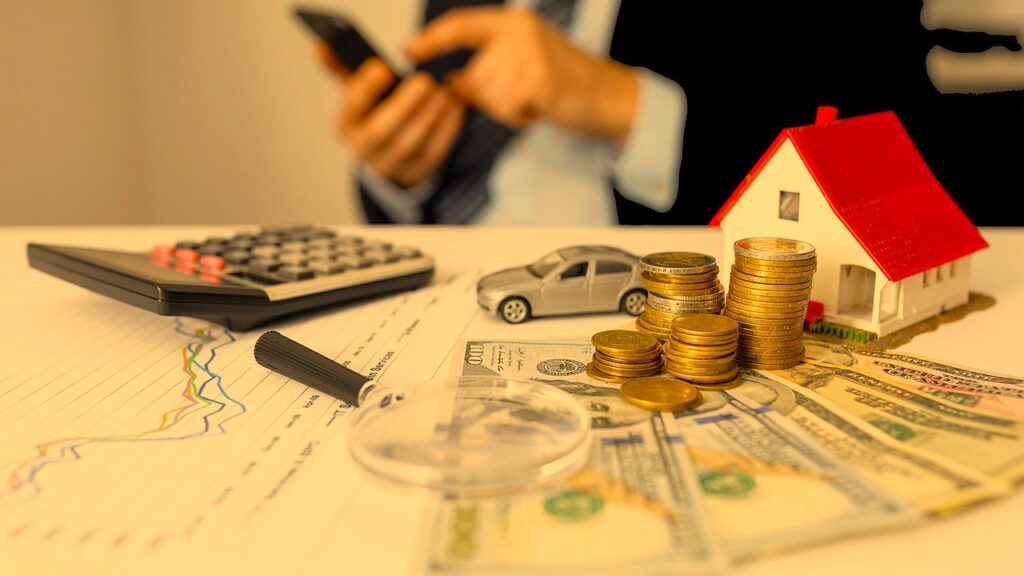 From underwriting to data verification, blockchain makes it all possible. It does not only allow the transaction to take place securely but also enables full transparency between the lending and borrowing parties.
With immutable transactional data available in the public domain, blockchain technology for lending practices drastically reduces fraud detection.
2. Payment settlement and Tracking:
With blockchain, settling and tracking of payments for all kinds of personal and commercial purposes is possible in real-time that too with full transparency. These settlements are economical, convenient, and efficient that take place in a fully secure environment.
As of today, multiple banks across the world are using one of the oldest blockchain-based Ripple networks (XRP) enabling them to complete transactions in jiffy.
3. Supply chain management:
Real-time tracking is one of the major challenges that the supply chain industry faces today given the high volume of shipments across the globe. Thankfully blockchain technology makes it possible to now track the movement of goods and services in real time.
This transparent blockchain-enabled supply management system also considerably minimizes fraudulent instances.
4. Securities Issuance and Trading:
With blockchain technology, it is impossible to tamper the transactional data. This specialty of DLT makes it very suitable for issuing and trading securities in the market. Given the added security features and full transparency, the chances of fraud are pretty dismal with blockchain technology.

From Lending to insurance underwriting, identity verification is a crucial part of approvals and applicant profiling for his/her financial needs. With an individual's data on blockchain records, the verification process is not very cost-effective and quick but also tamper-proof. This translates into quick approvals and disbursals.
As blockchain technology continues to evolve, we are going to witness even more ground-breaking innovations and applications in the financial domain.
Though the risks and limitations cannot also be overlooked at the same time which are also a few of the major roadblocks of blockchain's mass adaption globally.
Challenges for Blockchain Technology
Let's look at these challenges separately as
1. Lack of Regulatory Practices:
Unlike IMF for global banking and country-level regulatory body for insurance, blockchain is still dwarfed on this front due to a lack of regulatory support. So, for businesses not getting compliant with the latest practices is indeed a potent risk.
2. Privacy can be a concern:
When it comes to financial transactions, people tend to keep it private. Unfortunately, the blockchain is so transparent that with this technology it's not possible since it's a public ledger.
3. Is blockchain scalable?
At present blockchain is not scalable but in the future, it will be. Few blockchain projects have shown tremendous transactional speeds in the past. Although most of them are either unsustainable or got slower with more users. While financial transactions require sustainable fast throughputs irrespective of transactional volumes. So, there is a huge scope of improvements that still need to be done in this particular area.
At the same time, it is also true that the upsides of blockchain outweigh the downsides easily when some of them can be fixed or improved as technology advances. Although greater business adaption can only be possible when big players in the finance industry start embracing blockchain technology for their business solutions.
This will not only help them to take early mover's advantage but also allow them to set a precedent for medium to smaller size companies which are not that risk averse. So,
Is blockchain the future of finance?
Declaring 'blockchain as the future of finance' is too early at this stage given the current level of blockchain technology adaption and challenges. Transparency, efficiency, security, scalability, and cost-effectiveness are a few of the key benefits of blockchain in the finance industry across the globe.
Blockchain technology is growing rapidly and is going to solve some major challenges in the finance industry in the future.
So, to answer the question 'Is blockchain the future of finance?' in a nutshell, depends on the adaption, technological advancements, and scalability potential of blockchain.
Adding some more thoughts on the future of blockchain in finance:
Will Blockchain continue to evolve?
Yes, blockchain technology will definitely evolve as time passes. Blockchain is still in a pretty nascent stage at the moment and with more adoption it will solve more use cases. This will open doors for further improvement with new challenges coming on its way. With time we are bound to see even more innovative applications of blockchain in finance.
Is Blockchain going to replace traditional finance?
The answer is a Big No. Traditional finance is not going anywhere and it's going here to stay. Instead of replacing the existing practices, the key role of any technology is to complement and make businesses efficient. This tech enhancement helps businesses to scale and further benefits end users. Similarly, Blockchain is also going to make finance more secure and efficient for sure.
Will blockchain impact the financial industry?
The impact of blockchain on finance is inevitable. There are already multiple use cases existing today where blockchain technology has helped different traditional businesses and industries. We can refer to banking, lending, insurance, fund management, and fraud detection across the world as live examples. Blockchain is disrupting the finance for good and it's getting more evident with every passing day.
Since blockchain adaption started at a major level when governments of various countries started introducing it in their one or many initiatives like governance, voting, benefits transfer, etc. Blockchain technology will disrupt and improve the markets, businesses, and investors operating in the finance sector. The future surely looks bright with blockchain.
Disclaimer: The Images used in the article have been borrowed from google images.
---
Frequently Asked Questions:
1. What are the major changes in the finance industry with blockchain?
Banking and Lending, Payment settlement & Tracking, Supply chain management, Security Issuance & trading, and document verification are some of the top practices changing in the finance industry with blockchain.